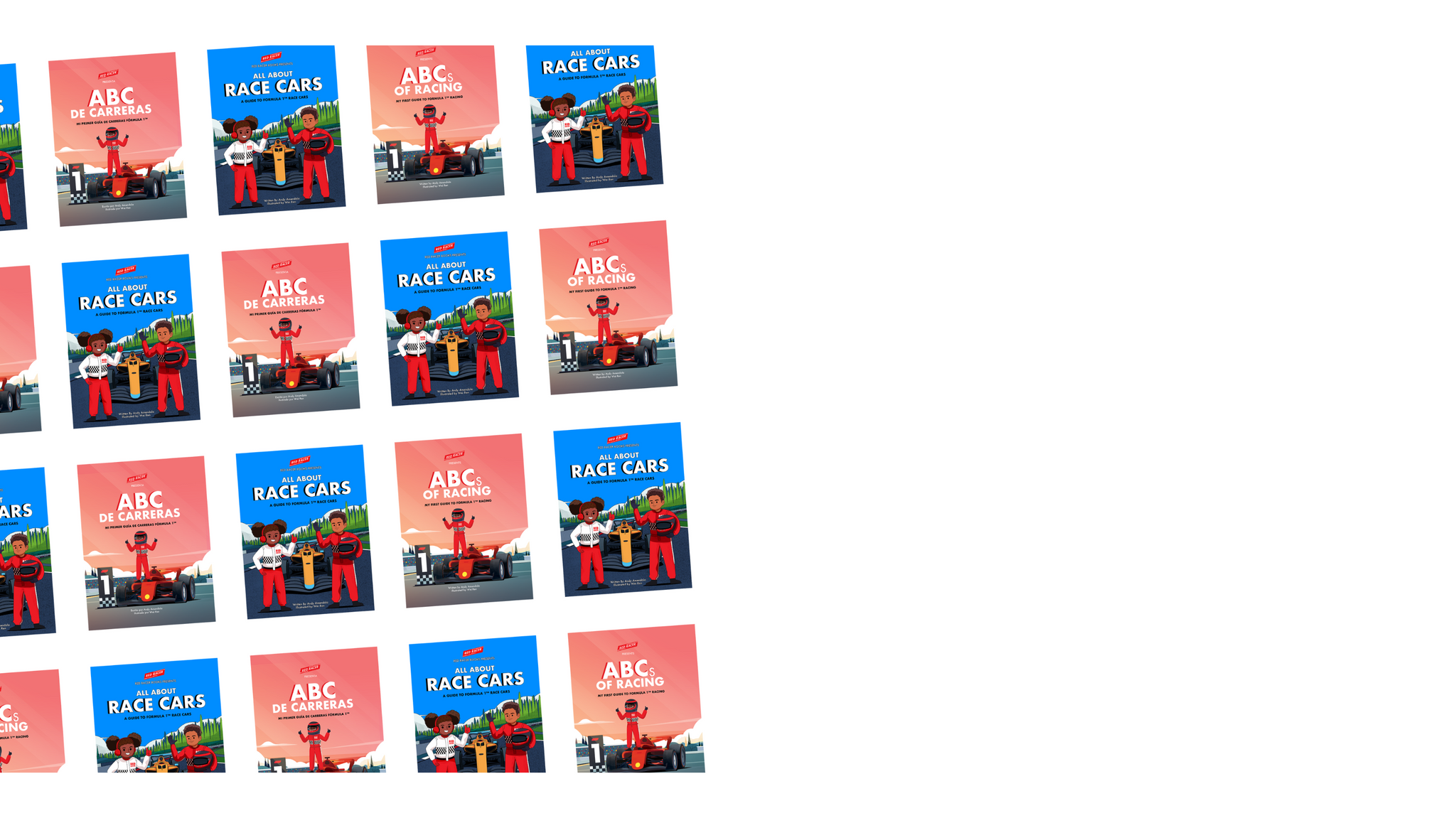 Introduce your
kids to the world
of F1 racing!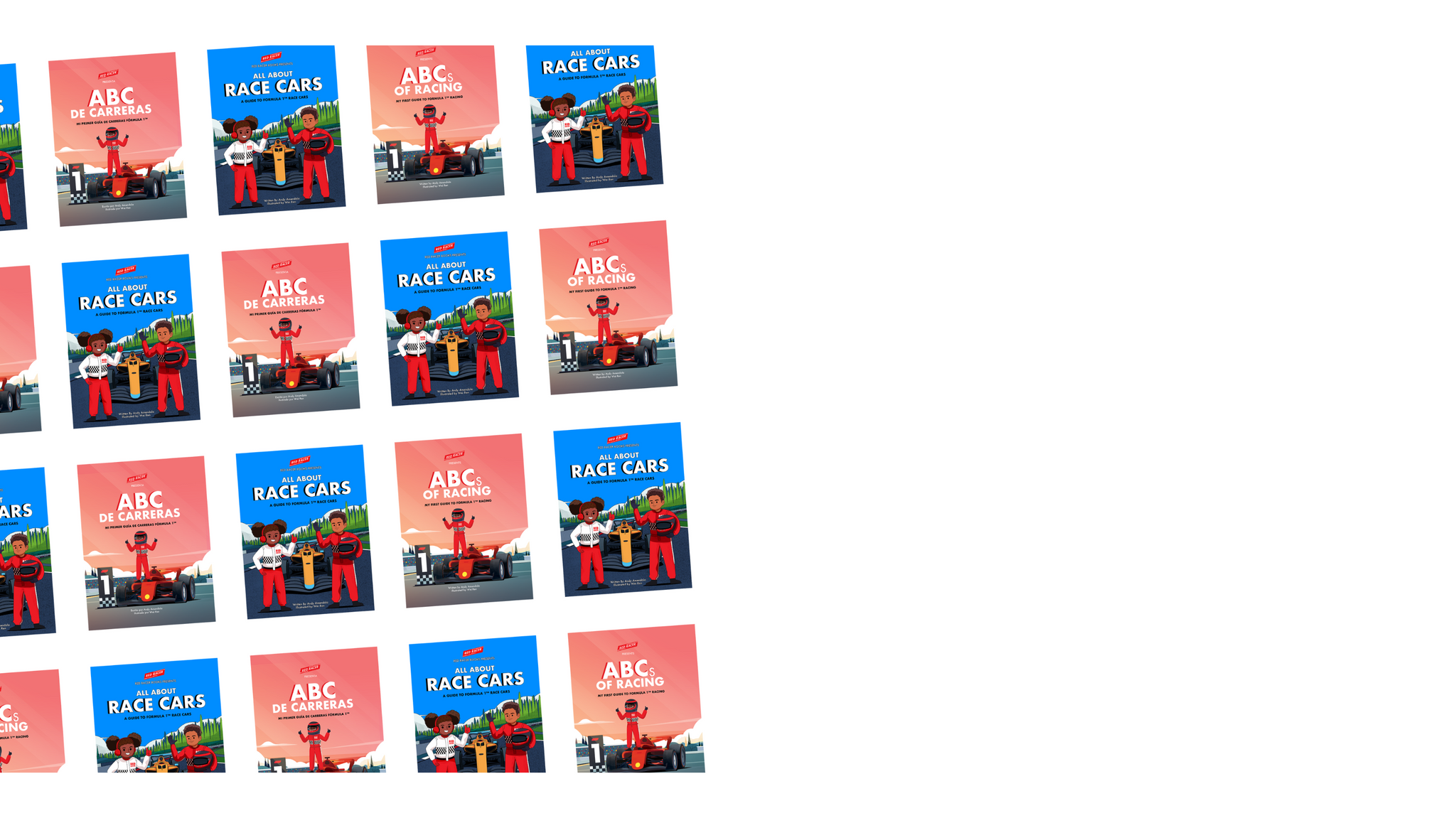 Introduce
your kids to
the world of
F1 racing!
Shop All Books
Books
8 products
Red Racer Books brilliantly merges the electrifying world of Formula 1 racing with delightful stories kids can't resist.
Top Picks:
ABCs of Racing: This isn't your usual ABC book. Across 34 pages, kids aged 3-8 discover the world of racing, letter by letter. And for those looking to add a bilingual twist? We've got a Spanish version too!

All About Race Cars: Dive into the mechanics of the 2022 F1 race cars with 40 informative pages. With Red Racer and Roxy the Engineer guiding the journey, it's a captivating read for kids aged 5-10.
Why Dive Into Red Racer?
If you're keen to introduce your little ones to the world of Formula 1, Red Racer Books is your go-to. They're more than just kids' books about cars; they're a thrilling adventure at every page turn!
Limited Edition Gift Bundles
SPECIAL EDITION GRAND PRIX F1 KIDS BUNDLE
2 products
Bring F1 Magic home with The Ultimate Racing Bundle. 
Experience F1 Magic at home and Ignite curiosity and imagination through F1-themed kids picture books and the dynamic Circuit Zandvoort track set. Read Create Race with The Ultimate Racing Bundle: From the pages of Red Racer Books to tracks of the Waytoplay Zandvoort race set.